The Fujitsu Eternus DX100S3 Series of Disk Storage Systems is now part of the HNAS portfolio.
The series is composed of three models – the DX8100 S3, DX8700 S3, and DX8900 S3, which delivers storage integration for business-orientated and information-orientated systems. HNAS provides DX8700 S3 and DX8900 S3, as the DX8100 S3 is available only in Japan.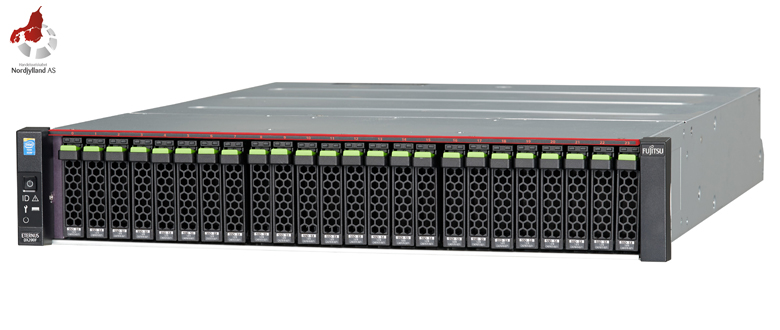 The Fujitsu Eternus DX100S3 delivers en excellent performance-price ratio. It enables data consolidation for server virtualization, databases, e-mail, and business application in one server.
Moreover, the series' performance improvements make I/O speeds eight times faster than its predecessor, and supports stable operations of mission-critical enterprise systems and social infrastructure systems.
The Fujitsu Eternus DX100S3 Series of Disk Storage Systems supports a large range and many combinations of networking types as well as direct server connections; it allows flexible combinations of 2.5" and 3.5" disk types. More detailed information about the specifications of the product can be found here.
Both models come with 3-year onsite warranty within EU!
Contact our team at fujitsu@hn-as.com and get your deal today!