Handelsselskabet Nordjylland A/S specializes in Cisco Nexus equipment and currently runs a promotion on several series.
Upgrade your network throughout November and enjoy free shipping to any location in Europe. Add PeakOptical transceivers and save even more.
The available products are: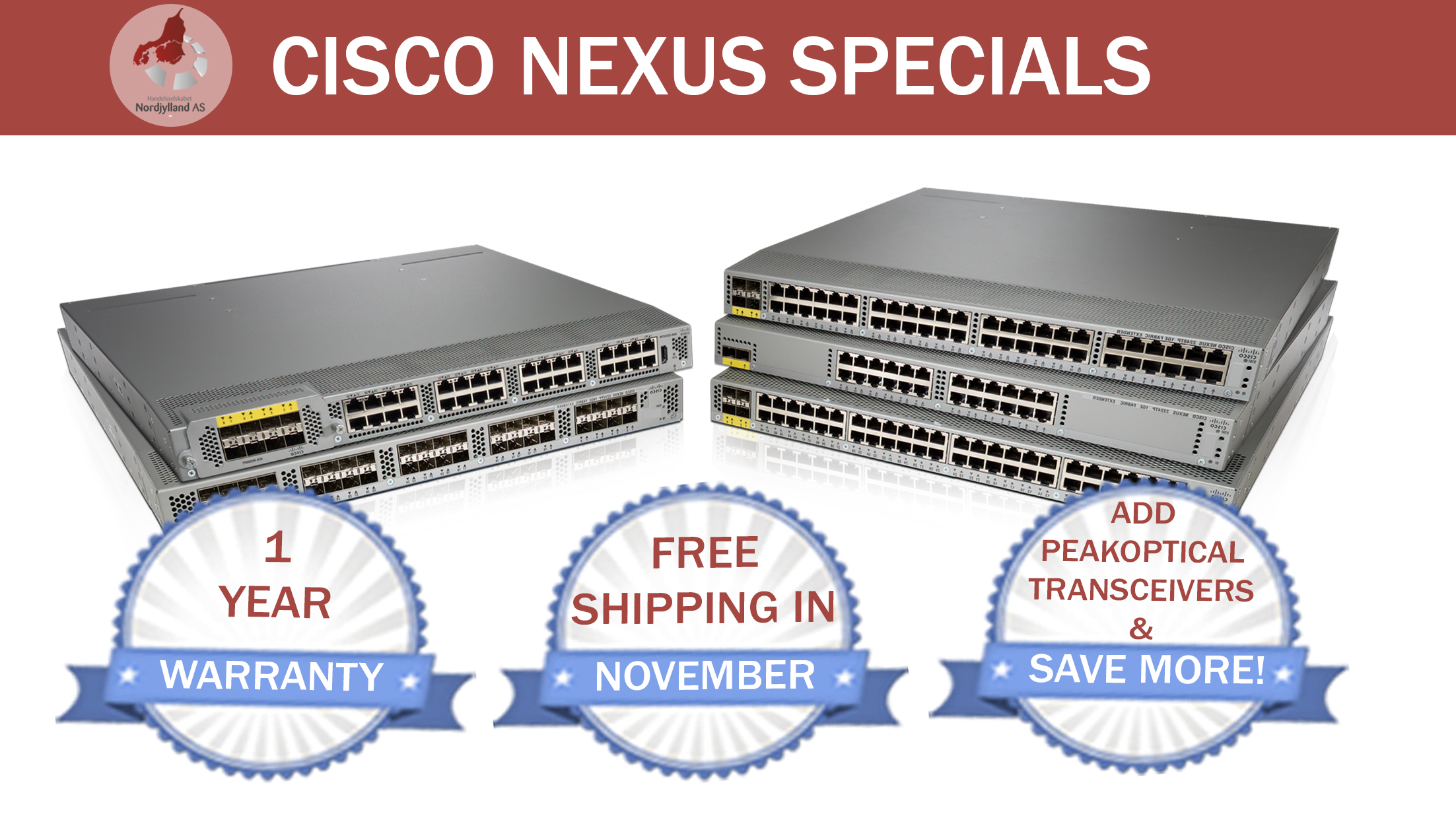 N2K-C2348TQ-E
Nexus 2000, 10GT FEX; 48×1/10T;
USD 4.935,00 / EUR 4.200,00
N3K-C3064PQ-10GE
Nexus 3064-E, 48 SFP+, 4 QSFP+ ports, with enh scale
USD 3.100,00 / EUR 2.625,00
N3K-C3064PQ-10GX
Nexus 3064-X, 48 SFP+, 4 QSFP+ ports, with enh scale, low- l
USD 3.550,00 / EUR 3.000,00
N9K-C93180YC-EX
Nexus 9300 with 48p 10/25G SFP+ and 6p
USD 8.800,00 / EUR 7.500,00
HNAS provides new and pre-owned Cisco and is a serious alternative to the existing channel We offer both spare parts and complete systems. Contact our team at cisco@hn-as.com and place your order today!