Refurbs are more and more popular in the business world, especially amongst the small-medium sized companies that have a limited budget when it comes to completing their network equipment. The reason why is pretty obvious: you will end up saving a minimum 20%; sometimes even 50%, depending on the product or the promotion the company is running at the moment of your purchase.
But before rushing into buying any IT hardware equipment, make sure you clearly understand what refurbished components are about. Take a couple of minutes and check our latest Infographic on WHY ARE REFURBS GOOD FOR BUSINESS.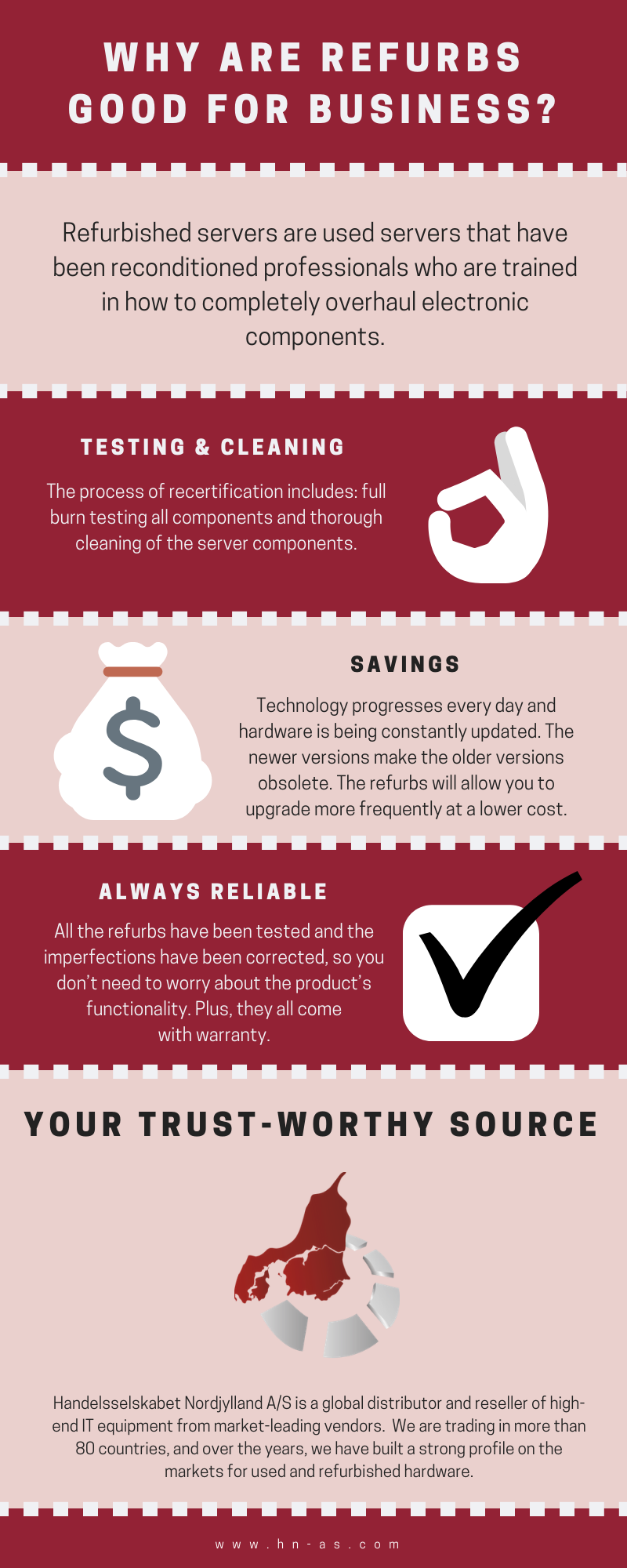 If you need assistance when selecting the right components for your need, don't hesitate to contact our team. Handelsselskabet Nordjylland A/S is trading in more than 80 countries. We have a strong profile on the markets for used and refurbished hardware. Our availability in people and goods provides a guarantee to our customers to receive the right products at the right time and price.